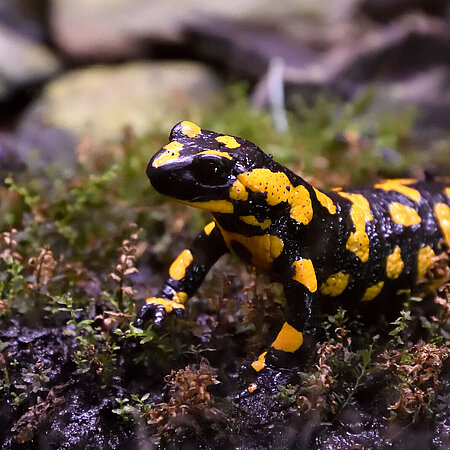 Conservation ambassadors
The close connection between animals, nature and humans at Hellabrunn Zoo offers a unique opportunity to get visitors excited about local biodiversity. Our team of volunteers support us in this important task.
What is a conservation ambassador?
Animals play an invaluable role at the zoo. Each of them fulfils an important task as an ambassador. The problem is that animals cannot communicate directly with us. They can help raise awareness and thus represent their fellow species in their natural habitat. But when asked about the causes of or measures to combat climate change, habitat destruction and biodiversity loss, they remain silent.
At Hellabrunn Zoo, we have a team of volunteers to communicate this - our conservation ambassadors.They:
engage our visitors with fascinating animal facts and wildlife exhibits.
share knowledge at our info stands and at events.
make an important contribution to environmental education at Hellabrunn Zoo.
help with nature conservation measures at the zoo.
Where can I find a conservation ambassador?
Our conservation ambassadors can be found at one of the info stands around the zoo. The stands are manned on alternate days. Each stand has a different theme relating to protecting animals and their natural habitats. You can also find ambassadors in the Cottage Garden and with the goats in the petting zoo by the Isar entrance.
Would you like to be a conservation ambassador at Hellabrunn Zoo?
No prior knowledge is required, we train!
We are looking for volunteers aged 18 and over who are passionate about nature and species conservation, and supporting the work of a scientifically-led zoo. You should enjoy interacting with the public and explaining nature's complex interdependencies. You will be joining a friendly team, which requires an outgoing personality even on our busiest days and staying calm in any situations.
As a conservation ambassador, you will be required to do one of the following tasks: man a mobile info stand two to three times a month, look after the goats in the petting enclosure or provide support at lectures and on event days. The assignments typically last three hours and usually take place in the early afternoon. The slots are selected by the volunteers themselves, so that the dates can easily fit into everyone's calendar.
Training courses, lectures and meetings for conservation ambassadors are held at regular intervals. The training courses will provide you with the necessary information about the topics to be presented at the mobile info stands and about the zoo in general. You will also receive a personal Hellabrunn Zoo annual pass and we will reimburse your travel expenses to the zoo and back via public transport.
A team of dedicated and like-minded people, who care deeply about Hellabrunn and global species conservation, awaits you.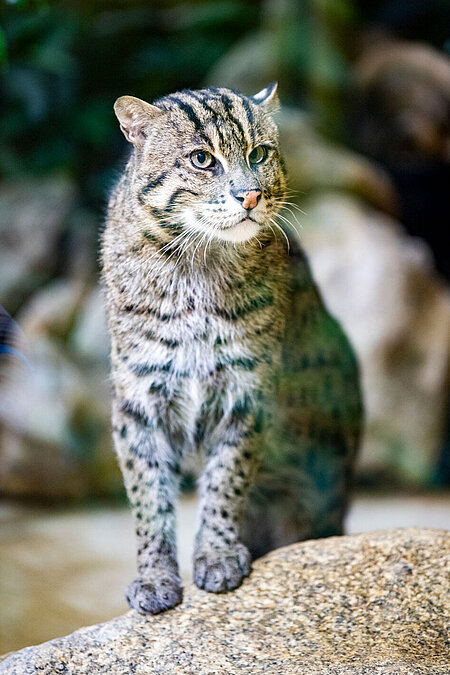 Hungry for more facts about species conservation?
Even small individual actions can have a positive impact on biodiversity and help protect endangered species. Find out how here.
Discover how all living things are connected. Let yourself be inspired by biological diversity and learn more about the interdependence between animals, plants and our environment in our Species Conservation Center.
Regular species conservation lectures and special events give an insight into the animal kingdom and exciting conservation projects.
Lectures and events