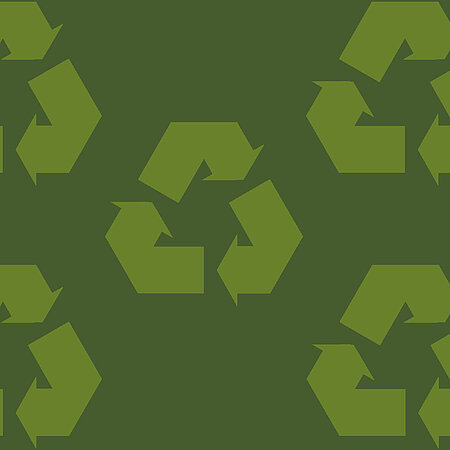 Mobile Phone Collection Campaign
Clear out your drawers!
Donate your old mobile phone and save the drills
Our mobile phones contain a variety of metals such as aluminium, copper, tin, gold, tantalum and cobalt, many of which are harvested from nature. Mining these metals often destroys the habitat of endangered species living in tropical rainforests. You can help save the rainforest by recycling these valuable raw materials.
Hellabrunn Zoo has partnered with Handysammelcenter, a collection system for disused mobile devices set up by Deutsche Telekom AG and Teqcycle Solutions GmbH. Handysammelcenter cooperates with numerous collection partners throughout Germany to ensure smooth take-back and transport of old mobile devices to recycling centres.
Do you have an old mobile phone gathering dust at home?
On average, a mobile phone has a lifespan of around four years. Nevertheless, they are only used for an average of 18 months before being replaced by a new, more attractive model. As a result, an estimated 124 million mobile phones and tablets are now gathering dust in drawers across Germany.
Is this happening in your house?
Then recycle your disused mobile phone with us. Your donation will help save endangered species, such as the drill.
It's what's inside that counts
Devices that are no longer functional can be recycled. Although the proportion of metals per device is relatively small, collectively the quantity recycled can make a big difference. If all the disused devices in Germany were recycled, we could recover more than three tons of gold, 18 tons of silver and 1,100 tons of copper.
Between 2011 and 2021, Hellabrunn Zoo alone collected more than 25,000 disused mobile phones, which were sent to recycling.
Recycling helps protect habitats
Many of the raw materials used to manufacture mobile phones are obtained in areas of particular ecological importance. For example gold, copper and coltan are mined in the Democratic Republic of Congo – in the heart of the gorillas and other endangered species' habitat. The drill is also adversely affected by mining: in its native habitat, it is threatened by tin and tantalum extraction in Nigeria, while across the border in Cameroon there are bauxite mines in the immediate vicinity.
Recycling disused mobile devices and recovering the valuable raw materials can reduce the need for further mining and thus the destruction of the rainforest. This, in turn, helps preserve the habitat of endangered species such as the drill.
Less is more
If a device donated is still usable, it will be refurbished and sold by Teqcycle on the second-hand market. This saves raw materials that do not have to be mined to produce a new device.
We have been collecting mobile phone donations for species conservation for many years. This would not be possible without the dedicated support of our partners.
Cash donation for species conservation projects
For every device we collect, we also receive a cash donation from our recycling partner, which goes directly to Save the Drill. Save the Drill is a conservation organisation that works to protect endangered drills in Nigeria and Cameroon.
This means your mobile phone donation helps twice!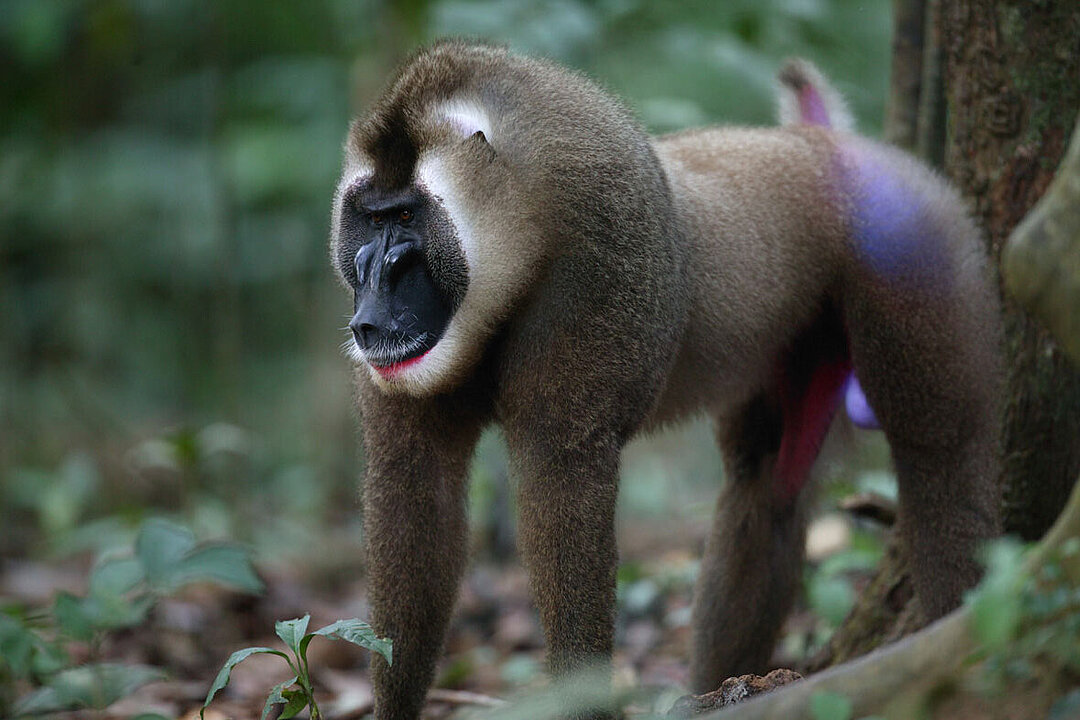 How to collect cell phones for species conservation
So have a look at home to see if there are any old mobile phones that you no longer need. If so, you can make a donation to our species conservation project by choosing one of the following options:
What is the Handysammelcenter?
The Handysammelcenter is a mobile device collection system set up by Deutsche Telekom AG and Teqcycle Solutions GmbH in cooperation with collection partners throughout Germany. By joining forces under the Handysammelcenter umbrella, the necessary infrastructure and resources for smooth take-back and transport of old mobile devices to recycling centres are guaranteed for all partners.