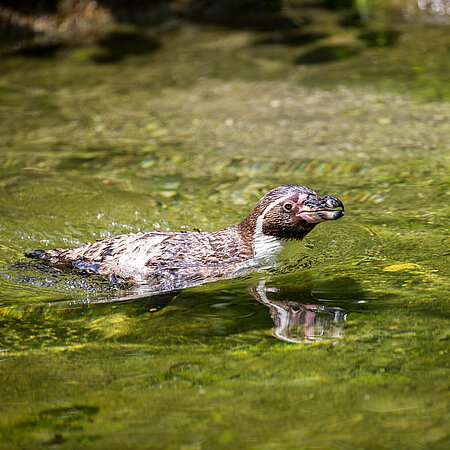 Species conservation
Look into the eyes of a lion, watch penguins darting through water or hear gibbons singing... Zoos offer amazing up-close encounters with wild animals. By fostering connections between humans and animals, zoos play an important role in getting people excited about animals and educating them about environmental and wildlife conservation. Zoos around the world attract 700 million visitors every year - a huge potential.
Zoos stand for more than just a safe environment for a relaxing family day out. They also serve as centres of education, research and species conservation. Given the issues we face today – daily destruction of the environment and mass extinctions of species – zoos are committed to campaigning for and actively participating in species conservation.
International zoological associations such as EAZA (European Association of Zoos and Aquaria) and WAZA (World Association of Zoos and Aquariums) develop common guidelines and coordinate international conservation projects for member zoos. WAZA and EAZA are important partners of the International Union for Conservation of Nature (IUCN), which works with societies around the globe to halt the extinction crisis. Every year, WAZA member zoos donate more than $350 million to conservation projects around the world.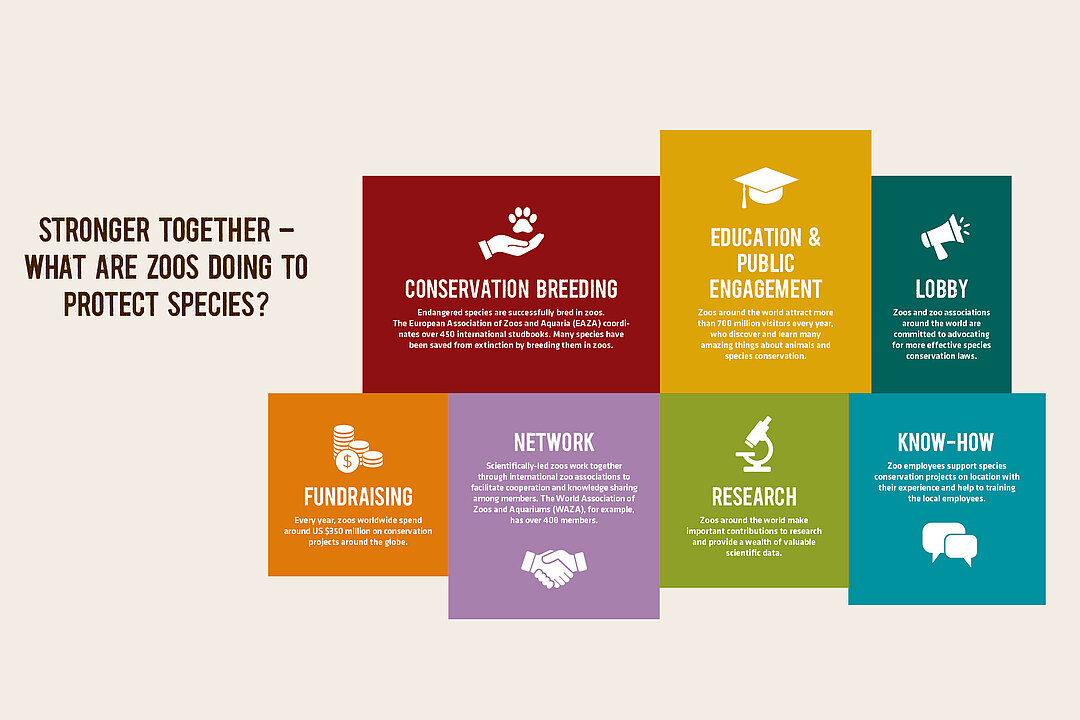 How does Hellabrunn Zoo help protect species?
Hellabrunn supports conservation projects worldwide
Protect and educate - Hellabrunn Zoo supports the conservation of endangered species in their natural habitat by participating in numerous projects around the world and displaying educational information at the zoo about the important work of the partner organisations.
Conservation at the zoo
Conserve, research, inspire and educate – Hellabrunn participates in conservation breeding programmes for endangered species. Other key objectives of the conservation work at the zoo include research, connecting visitors with nature and raising awareness.
How you can help
Act – Get involved and find out what you can do to protect species in your everyday life. With many small actions, you can have a big impact on biodiversity and help save endangered species.