If you want to grab a bite to eat during your tour, Hellabrunn has several restaurants and kiosks at different points around the zoo that offer a wide selection of traditional and contemporary dishes, as well as snacks and refreshments. Whether you fancy relaxing in a cosy beer garden, modern pizzeria or cosy café, or grabbing something sweet at the kiosk - at Hellabrunn Zoo, there's something to suit every taste!
Our two zoo shops are situated at the Isar and Flamingo entrances of the park. They offer a large selection of toys, plush animals, postcards and books. Give your loved ones animaltasic gifts or take a little piece of Hellabrunn Zoo home with you.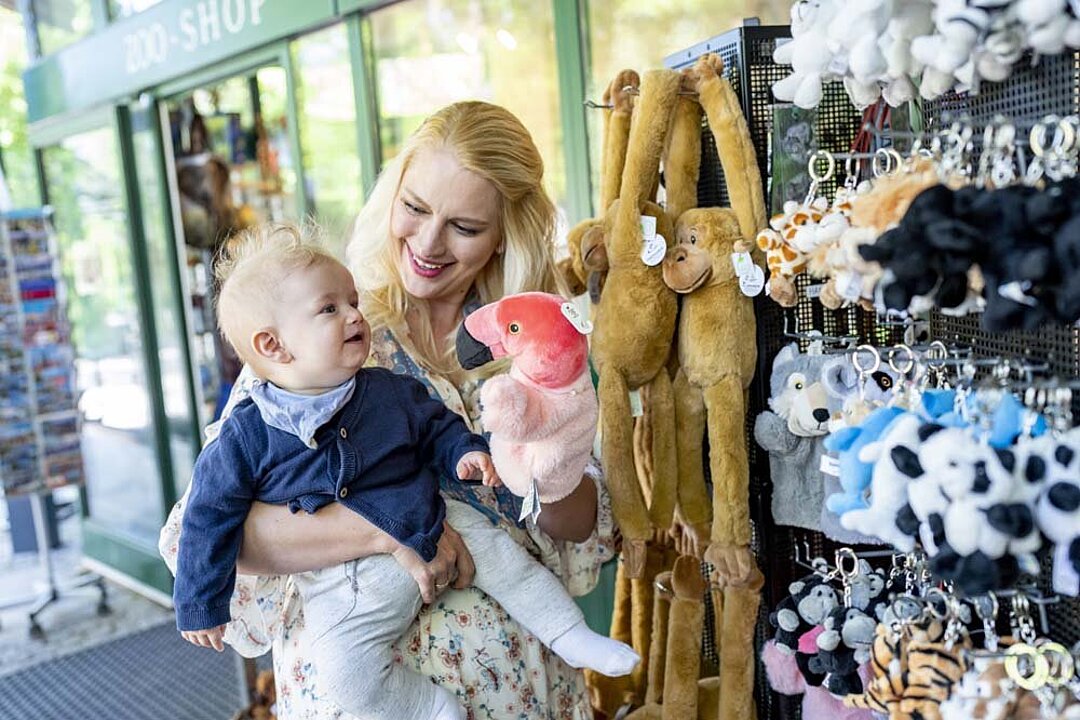 The main restaurant at the zoo serves healthy high-quality meals, including vegetarian alpine dishes, as part of its live cooking concept. Enjoy an array of salads and vegetables, Bavarian specialities, delicious desserts and cakes and freshly squeezed juices in the recently revamped interior or relax in the cosy beer garden with adjoining adventure playground.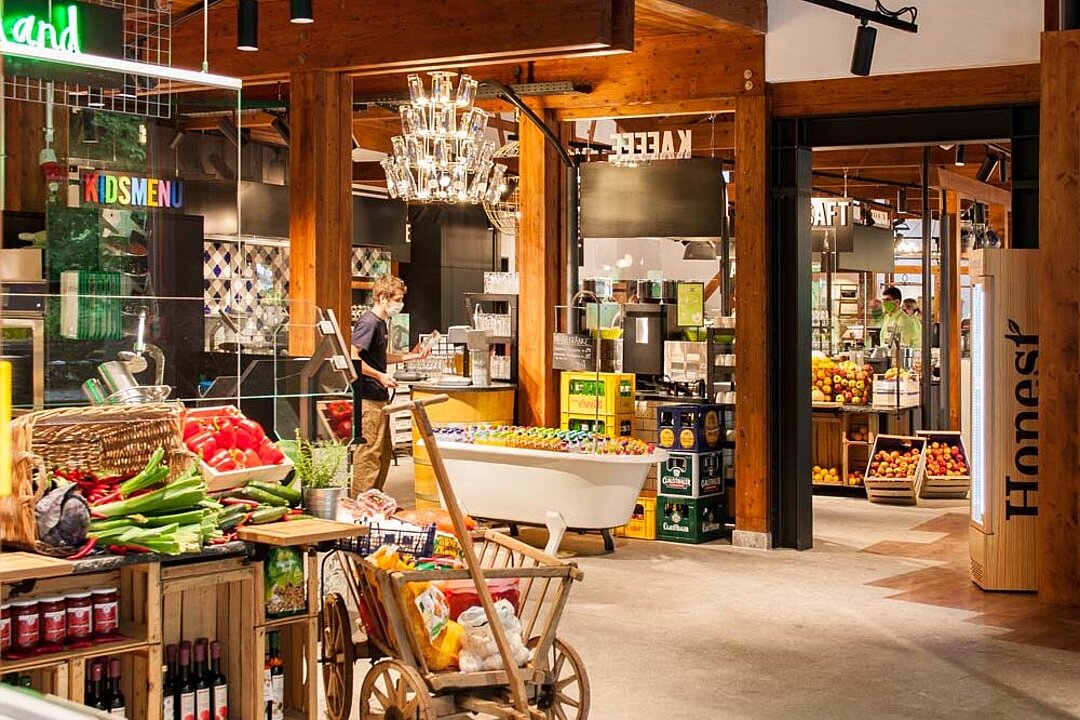 A large slice of homemade cake in the zoo's alpine village will bring back wonderful memories of grandma's kitchen. The Mühlendorf also has a small beer garden where you can enjoy regional delicacies such as Bavarian meat loaf or pretzel sandwiches. And while you're in the Mühlendorf, you can visit exhibits about the production and origin of various foods and buy regional products in the village shop.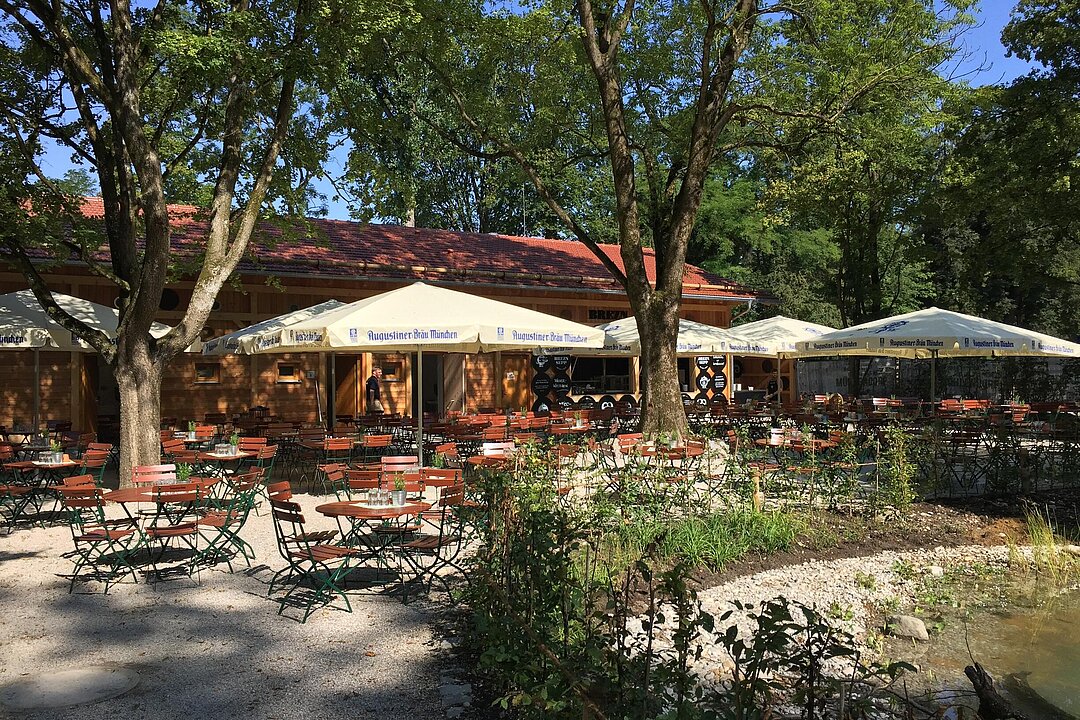 Café Flamingo invites you to relax in a colourful ambience and enjoy appetising pizzas, fresh salads and homemade rigatoni. Delicious desserts, pastries, homemade lemonades and coffee specialties round off the menu.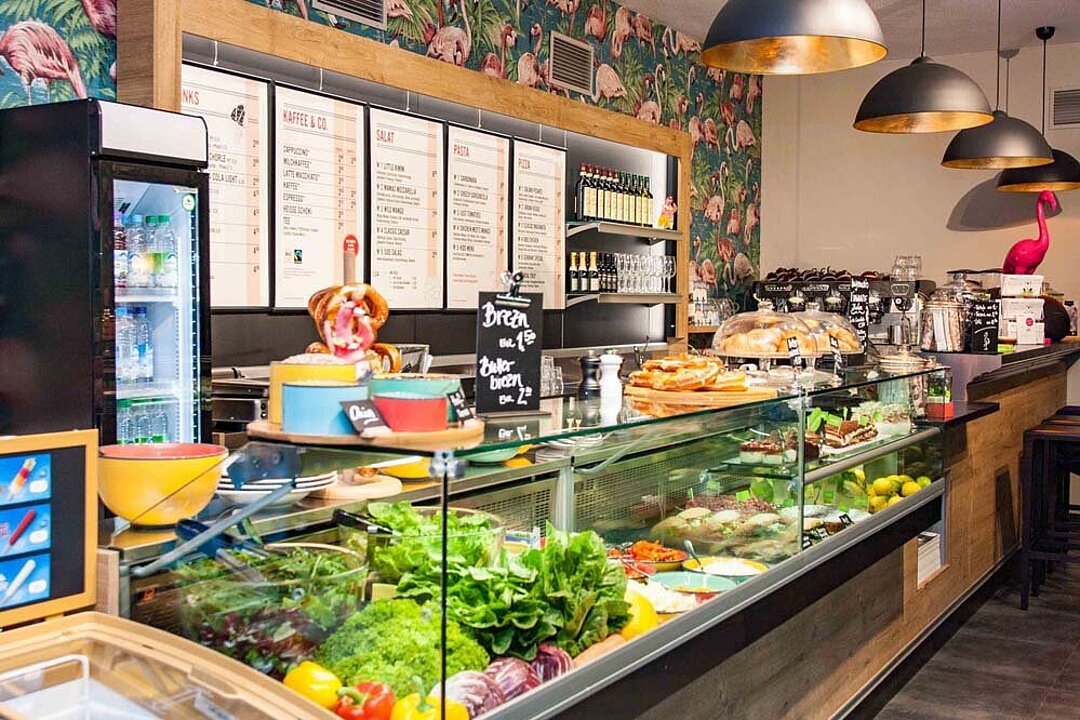 Café Mühle is situated in a picturesque setting right next to the Isar entrance of the zoo. Here you can sit on the idyllic outdoor terrace and enjoy healthy bowls, homemade cakes, coffee specialties and much more – accompanied by the soothing sound of water flowing over the mill wheel and a view of the petting zoo.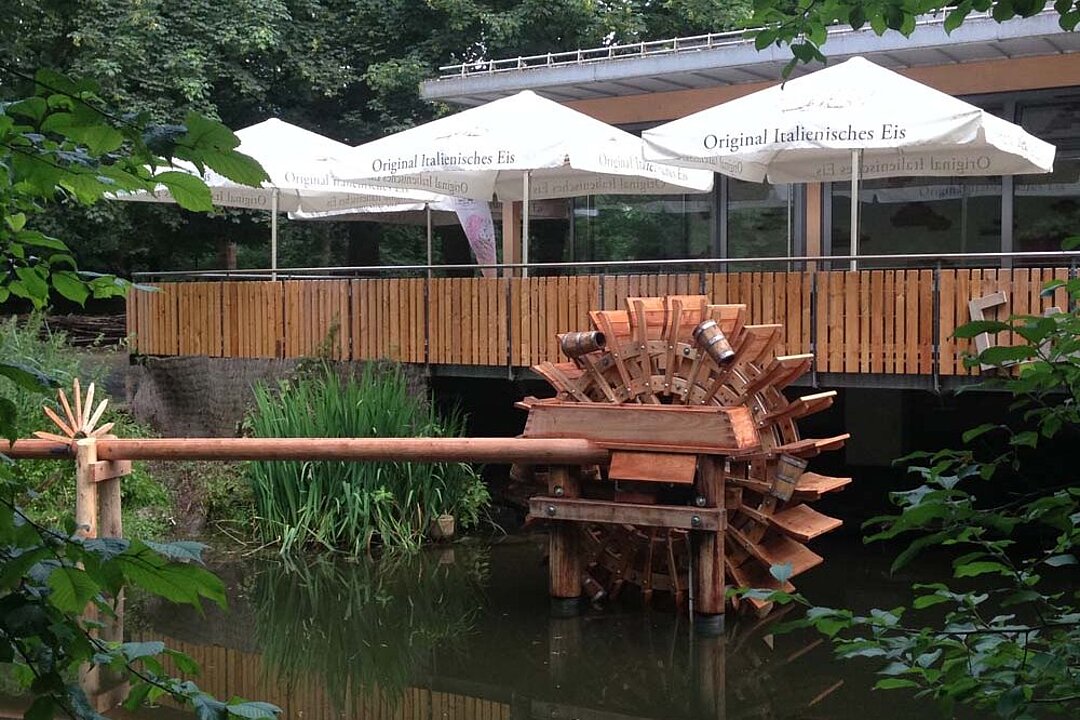 Café Rhino serves Italian panini, homemade, oven-fresh pizzas, delicious cakes and coffee specialties. The café is situated next to the playground, making it a great place for a relaxing break during your zoo tour: parents can enjoy a coffee or snack while keeping an eye on their little ones in the playground. And from time to time, you can even catch a glimpse of the elk in the neighbouring enclosure.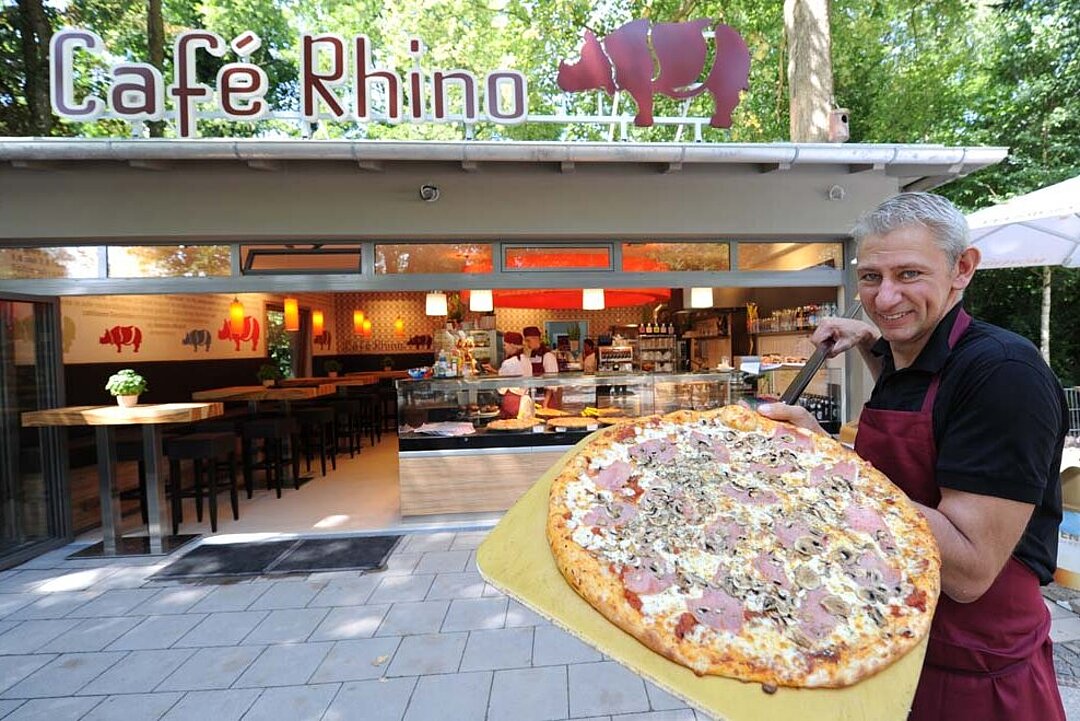 Tao Garten lies in the middle of the Asia geo-zone. Dining at this restaurant with exotic flair and covered by magnolias will take you on a unique culinary journey in the heart of Munich. A selection of hearty dishes, salads, pasta dishes and desserts will make your journey complete.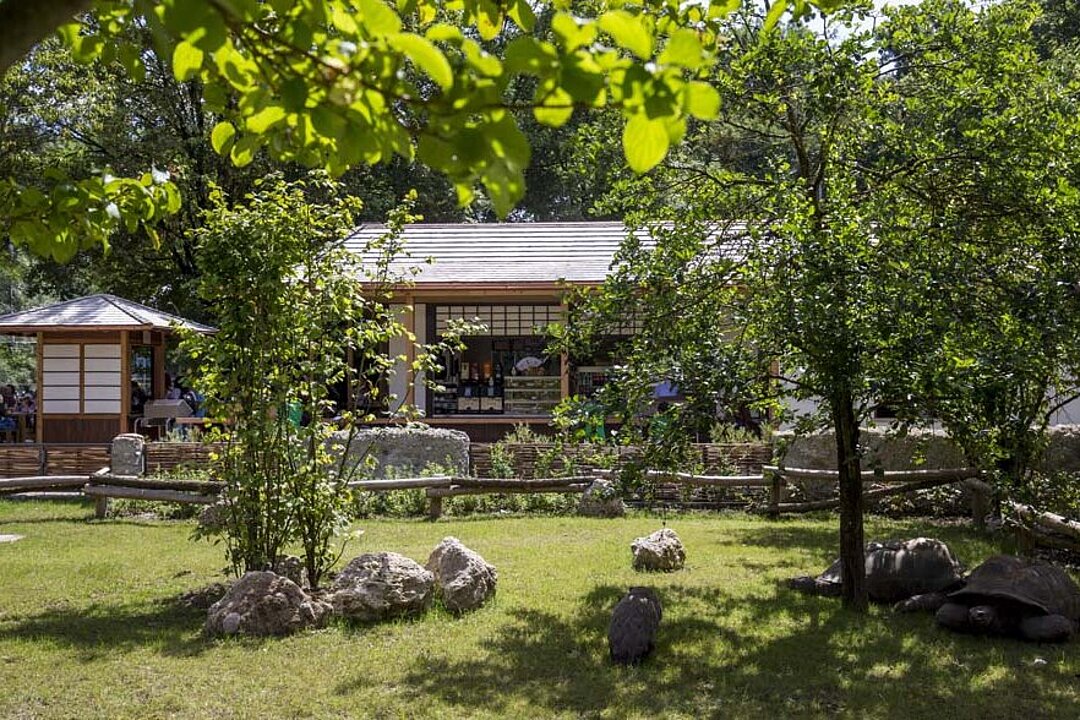 For the small hunger - our kiosks
Situated next to the baboon enclosure, Café Bamboo offers hungry zoo visitors a selection of delicious snacks such as fries, waffles and homemade cakes. The café sits on the Harlachinger slope and offers a clear view of the zebra, ostriches and kudus. With such a relaxing prospect, Café Bamboo is definitely worth a stop.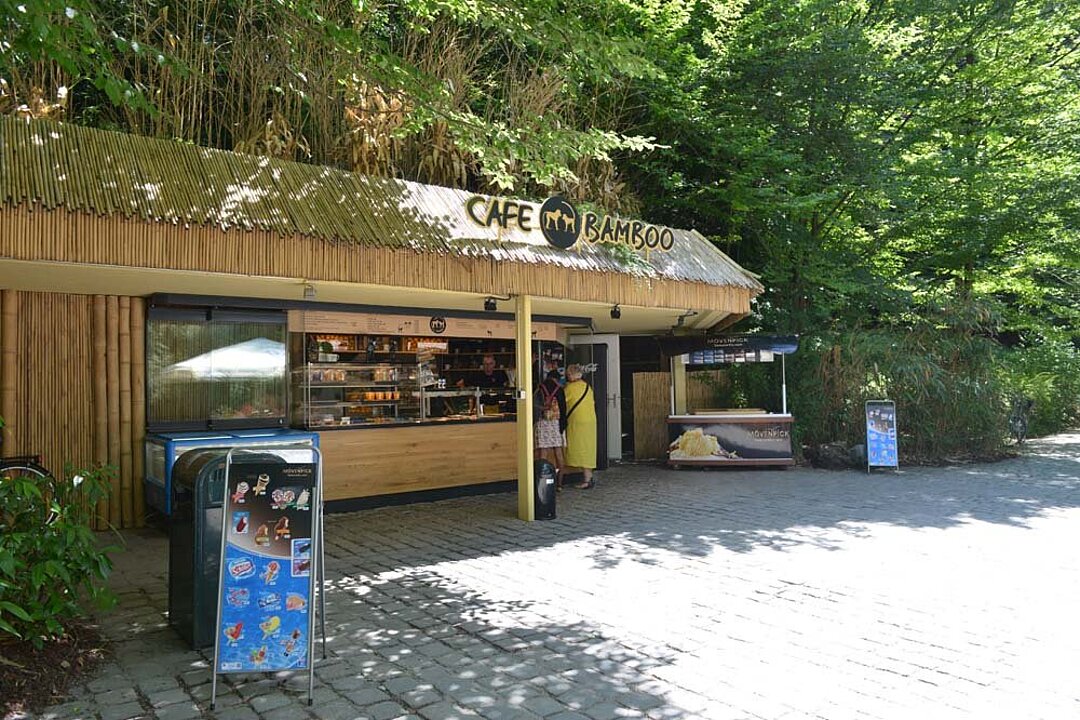 Fancy a little snack in the company of orangutans and spider monkeys? Café Pongo is known for its sweet and savoury crêpes - there's something to suit all tastes. But even if you're not in the mood for crêpes, Café Pongo, located in the World of Small Monkeys, has a large selection of small delicacies.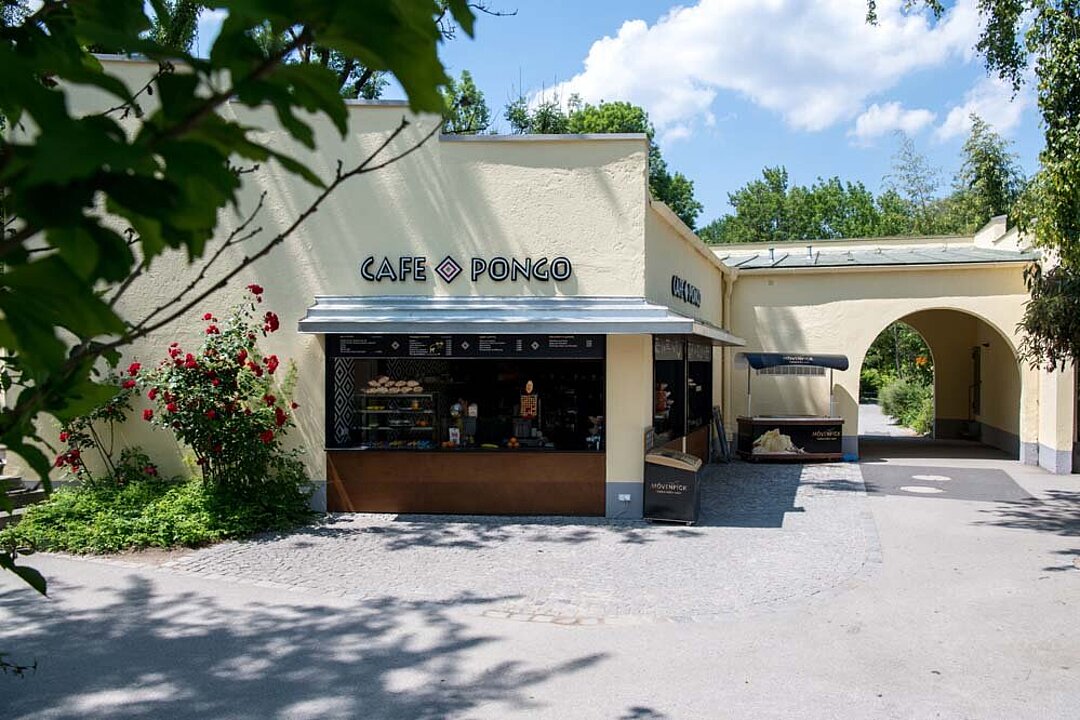 Dine next to penguins, seals and polar bears: At the Fish & Chips kiosk in the middle of the Polar World you can enjoy delicious fries and fish sandwiches while observing your favourite polar animals.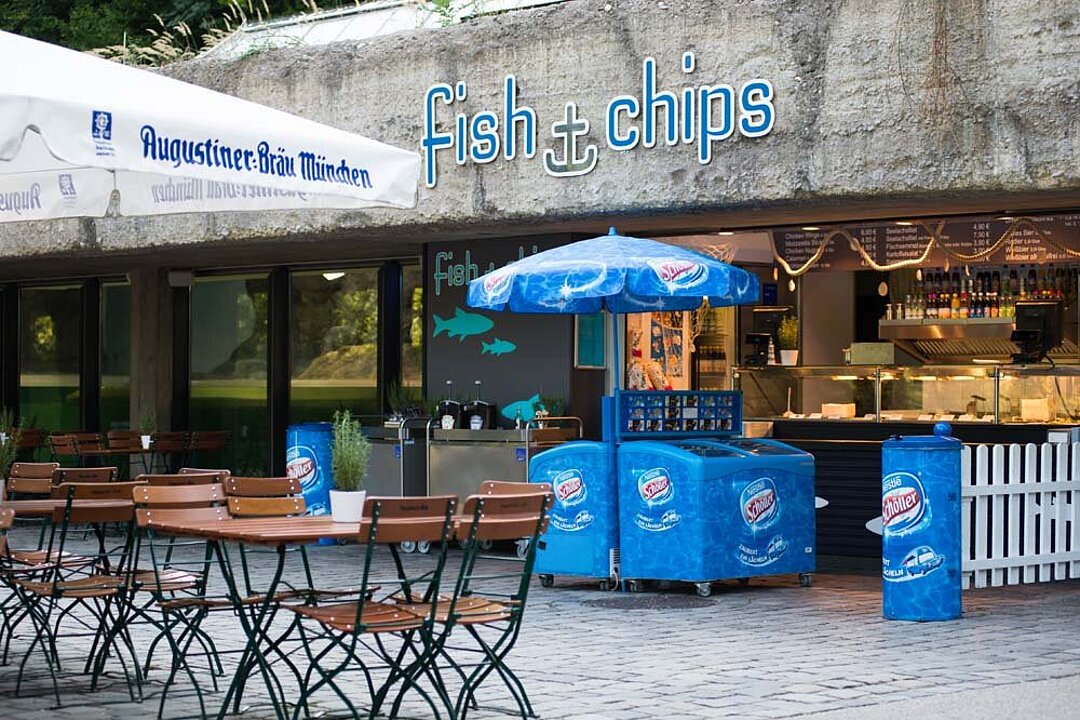 Children`s Railway, sweet Bio-Stadl
Visitors with a sweet tooth should definitely make a pit stop at Süße Biostadl (Organic Sweet Stall). The kiosk offers an array of delicious treats such as homemade organic almonds, handmade organic cotton candy, gingerbread hearts, slush ice, etc. Parents can sit down and enjoy an aromatic coffee while their little ones let off steam on the vintage train ride in the adjacent Kinderland.