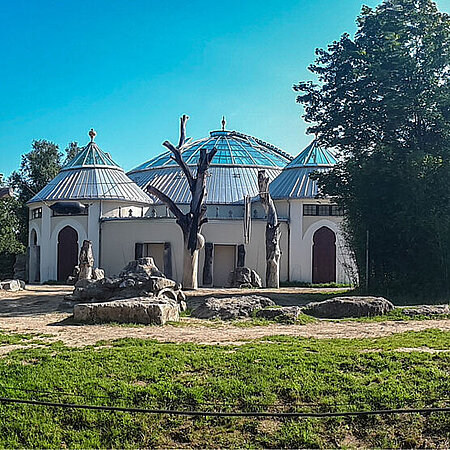 FAQ - Frequently asked questions
Hellabrunn Zoo has two service centers, one at each entrance of the zoo. Here you can receive general information about the zoo, visitor experiences, gift vouchers, annual passes and animal sponsorships. Our service team will be happy to assist you. We are open seven days a week, 365 days a year.
Service center opening hours**:
You can visit our service center 365 days a year (including all public holidays).
Summer: 10 am - 6 pm*
Winter: 10 am - 5 pm*
Please note that our two service centers do not open before 10:00 am and close at 5:00 pm in winter and at 6:00 pm in summer.
*The change in seasonal opening hours usually occurs after the weekend the clocks change.
**The Flamingo Service Center is closed on Tuesdays and Wednesdays except during Bavarian school and public holidays.
Frequently Asked Questions
Tickets and annual passes