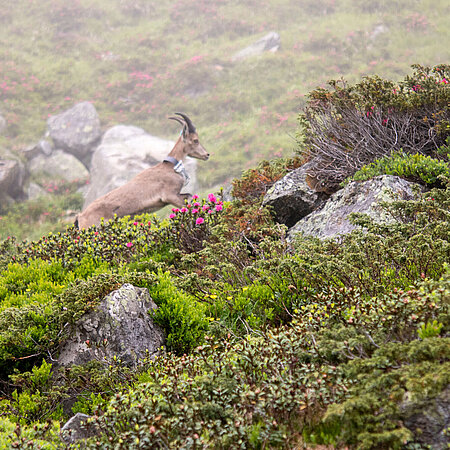 Conserve and protect
Species conservation through animal husbandry
The animals at Hellabrunn Zoo are ambassadors for their fellow species in the wild, many of which are endangered. By caring for the animals, the zoo is able to make an important contribution to the conservation of many species in a variety of ways.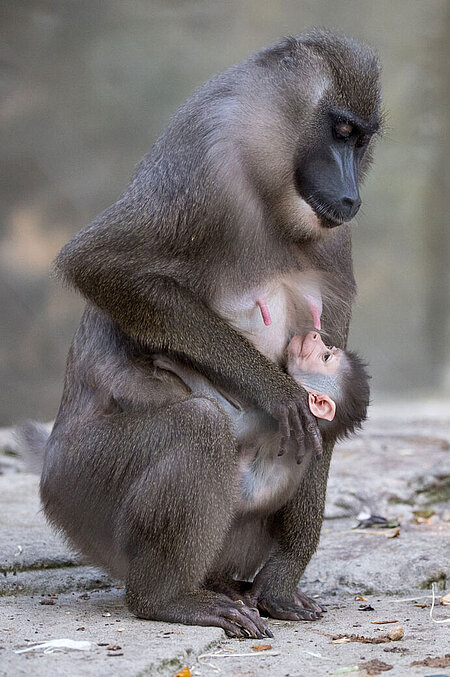 Conservation breeding
Hellabrunn Zoo has been actively involved in international conservation breeding programmes such as the EAZA Ex-situ Programme (EEP) and European Studbook (ESB) for many years. The aim of these programmes is to maintain stable animal populations of the relevant species in human care. Hellabrunn Zoo coordinates the EEP and keeps the International Studbook (ISB) for the drills, an endangered primate species from West Africa.
Research
Scientific knowledge of the resident species' populations, distribution, threat factors, biology and behaviour is essential for the success of global conservation efforts. Research studies conducted at zoological gardens help improve both the management of animals in human care and conservation measures for endangered species in their natural habitat.
Reintroduction
Zoos have saved a number of species from extinction that would otherwise have disappeared. By releasing former residents into the wild, the endangered species are given an opportunity to strengthen the existing population or to form a new population in their natural habitats.