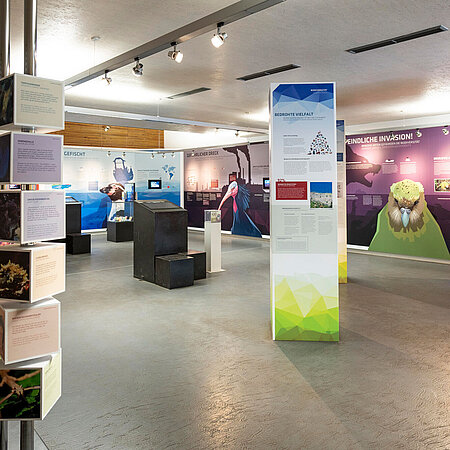 Species Conservation Center
Experience biodiversity
The Species Conservation Center at Hellabrunn Zoo is an important forum for sharing knowledge and ideas. It houses a permanent exhibition, special exhibitions and lectures. Visitors to the centre have the opportunity to find out about various conservation projects and discover the importance of biodiversity and the role zoos play in species conservation around the world.
First opened in 2015, the permanent exhibition Biodiversity – Diversity Under Threat was inspired by the UN Decade of Biological Diversity (2011-2020) and focuses on this important topic. The launch of the exhibition also marked the start of Hellabrunn Zoo's orientation towards becoming a "geozoo of biodiversity".
Biodiversity – fascinating variety of life
Biodiversity is the more than 1.8 million species on our planet - animals, plants, fungi and microorganisms. It's the diverse range of habitats and ecosystems such as tropical rainforests, coral reefs, alpine moors and Asian steppes. It's the countless number of species and individuals within a species, each of which can be identified individually due to its unique genetic makeup. Biodiversity is the complex life processes on Earth, the interdependence between animals, plants and their environment. Biodiversity – that's us too.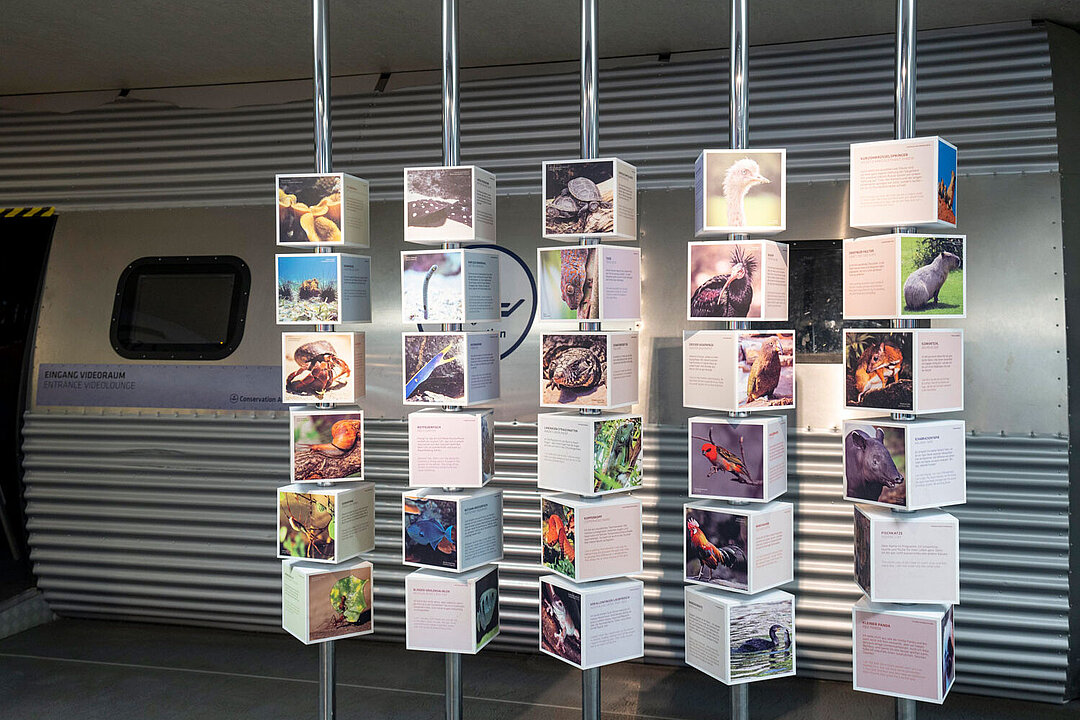 Biodiversity - the basis of all life
We ourselves are part of biodiversity - in fact we depend on it. Every day we use things that only exist thanks to biodiversity, such as clean air, drinking water, food and medicine. But we are rarely aware of where our food or other consumer products actually come from and how the production and use of these products affect the environment.
Severe biodiversity loss
Biodiversity is also an indicator of the state of our planet, the human impact and the scale of the destruction. We humans are increasingly interfering in the course of nature: large swathes of natural land are built on, converted into agricultural land or destroyed in order to extract raw materials. The oceans are overfished, medicinal plants and tropical forests are overexploited and wild animals are recklessly hunted. The Earth's water, soil and air are being poisoned by exhaust fumes from traffic and industry, as well as by toxic waste, pesticides and artificial fertilisers, and ever-increasing greenhouse gas emissions are contributing to the currently unstoppable global climate change.
Our actions are having dramatic effects:
Every day up to 130 animal and plant species become extinct and disappear from the Earth forever. According to the IUCN Red List (International Union for Conservation of Nature), 26 per cent of all mammal species, 33 per cent of all reef-building coral species and 41 per cent of all amphibian species are threatened with extinction.
But as alarming as the extent of the destruction is, it's not too late! We are responsible for the destruction, but we also have the power to do something about it.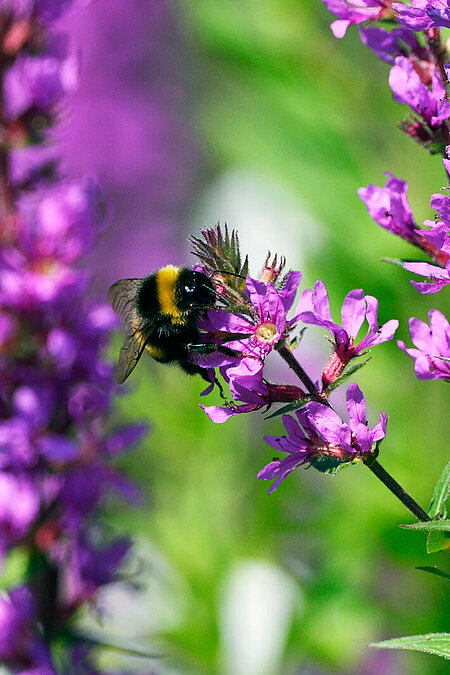 Get excited about biodiversity and learn even more about the interactions between animals, plants and our environment. Experience and discover biodiversity.
Even small individual actions can have a positive impact on biodiversity and help protect endangered species. Find out how here.
Regular species conservation lectures and special events give an insight into the animal kingdom and exciting conservation projects.
Lectures and events
Join us on a journey to the species conservation projects supported by Hellabrunn Zoo.