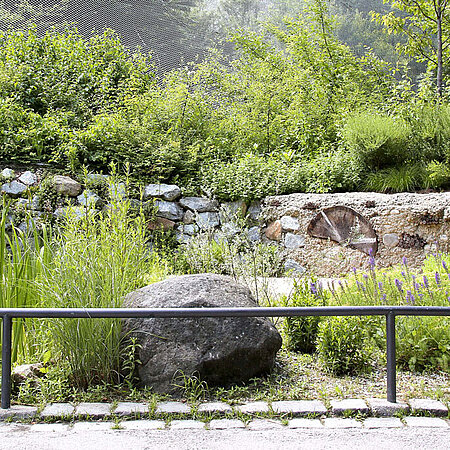 Animal lodgers
Animal subtenants
Many native species have found a home among the wide range of shelters and outdoor habitats on the zoo grounds. By far the best recorded group is the birds: more than 100 wild species have been observed in the zoological gardens since 2015. They adapt to life in the park in a number of amazing ways, such as the pair of middle spotted woodpeckers living in a tree hole in the elk enclosure.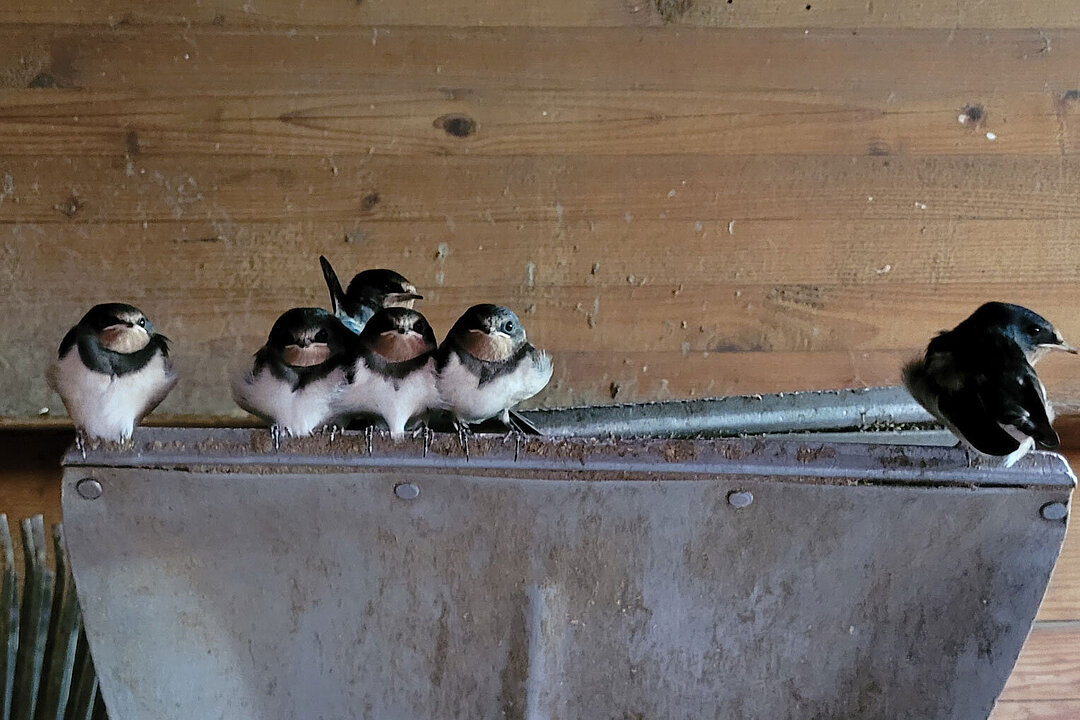 There are more than 200 nesting aids dotted around the zoo that provide a place for nesting birds to lay their eggs. The nest boxes are designed to support specific species: sparrows, pied flycatchers, kestrels and swifts. In addition to nesting pads, the zoo has set up a tub of clay for the swallows to give them better access to this precious building material. The kingfishers also have a new home: two nesting walls were built for the iridescent water bird. Until recently, their main nesting site was by the Auer Mühlbach river. However, since 2021, the kingfishers have been raising their young in the new nesting wall behind the wolf enclosure.
Bats can also enjoy a cosy roost at Hellabrunn. In 2021, a large bat box with narrow slits was installed in the Mühlendorf stables, along with a comfy woodpile. Egg-laying heaps were created for the grass snake, the most common native snake species at the zoo.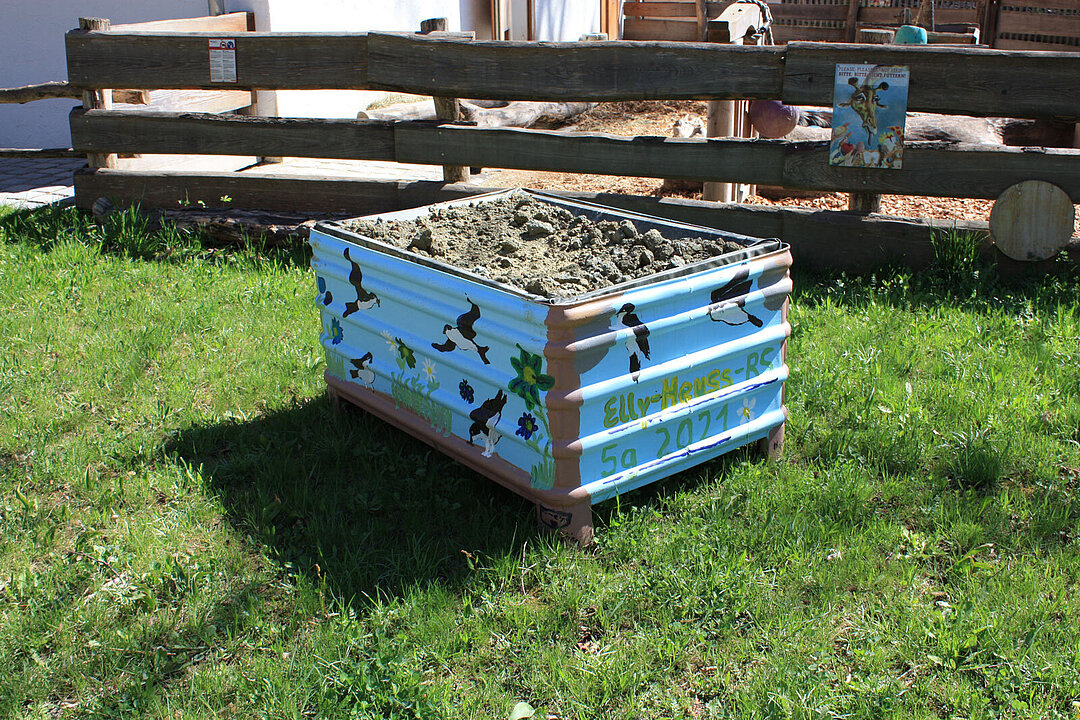 Hellabrunn's wildflower meadows provide food for a great variety of insects such as wild bees, bumblebees, beetles and butterflies. They also have a cosy selection of nesting opportunities to choose from: dead hedges, dry stone walls, beetle castles, wild bee nesting aids and a large insect hotel by the aviary. In 2022, a bumblebee hotel was set up, which was accepted by a bumblebee colony for the season.