Hellabrunn flora
Species richness on the doorstep
One of the reasons the zoological gardens are so impressive is that unlike the city's public parks, visitors and dogs are generally not allowed to enter the green open spaces at Hellabrunn – a conservation measure that protects the growth of a variety of vegetation. Hellabrunn is home to at least 301 wild grasses, herbs and ferns, as well as 60 species of trees and shrubs. 40 of these plant species are listed as endangered on the Bavaria Red List, while another 53 species are listed as vulnerable.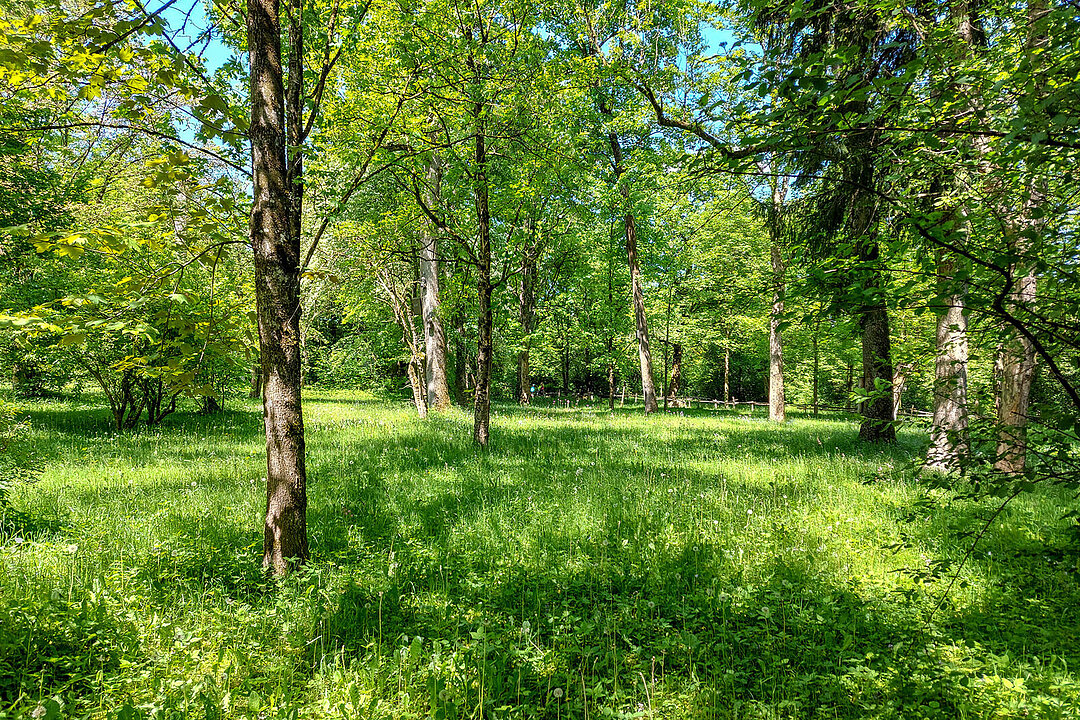 The first thing that catches your eye is the large variety of trees, which includes ash, beech, linden, white willow, poplar and various species of maple. Many of these trees are between 25-30 m tall, with a girth of around 5 m. The white willow in the nyala enclosure has a girth of 6.15 m! The trees are inspected once a year. This is done either by the zoo's gardening department or, if the situation requires, an external arboricultural company, who prune the trees, remove dead wood and implement targeted measures to avoid felling.
Many plants flourish under the shady trees and in the green open spaces at Hellabrunn. They include herbaceous plants such as Corydalis solida, checkered lily, great masterwort, rampion and fringed pink, as well as several native orchid species such as helleborine, marsh orchid, adder's mouth, common twayblade, red helleborine and white helleborine. The aim of the zoo's green space maintenance is to carefully tend areas according to vegetation type. This means only mowing after the plants have seeded and optimising endangered species locations through targeted scrub clearing.
Diverse plant life also thrives on the banks of the river, ponds and streams in the park. These waterside areas have become species-rich habitats for flora and fauna.