Association of Zoological Gardens launches online research database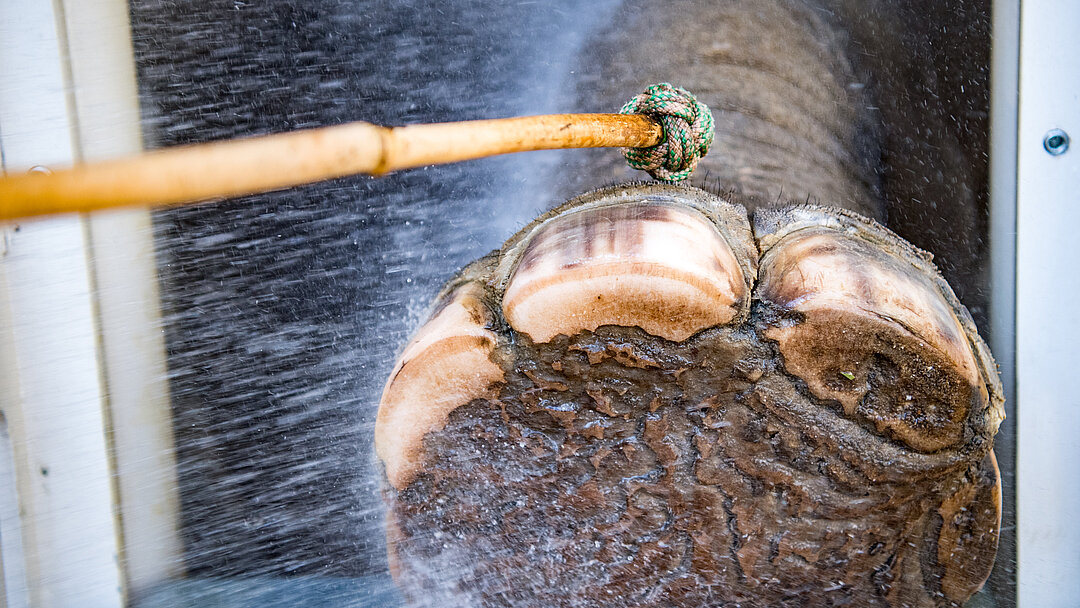 To mark the day, the Association of Zoological Gardens (VdZ) and the European Association of Zoos and Aquaria (EAZA) teamed up to launch the Zoo Science Library, an online database that represents an important research source for scientists and future publications. Hellabrunn Zoo is a contributor to the library. The online database is freely accessible and features a list of international peer-reviewed journals that were created with the participation of VdZ and EAZA member zoos and aquaria. The database currently contains approximately 600 publications from the years 2020 and 2021, to which further entries will be added in future. The user-friendly search function enables researchers to find relevant publications quickly. They can then access the entries and use the data. Hellabrunn is one of many zoos contributing to the Zoo Science Library. A recent study conducted at the zoo about why tortoises age more slowly can now be perused in the database.
Research is one of the key objectives of a modern zoo, along with conservation and education. "We and our partners conduct research as part of a global network, both in our zoos and in nature. We are therefore all the more pleased that the Zoo Science Library is now making our zoos' contribution to science visible and easily accessible," says Volker Homes, managing director of the VdZ. "With our research in biology, veterinary medicine, social sciences and other areas, we contribute new knowledge and enable fact-based decision-making. This knowledge is becoming increasingly important – in zoos, but also in the animals' natural habitats – in order to save species from extinction."
Rasem Baban, zoological director of Hellabrunn Zoo, believes the new research database offers significant advantages for future scientific work at zoological institutions: "As a scientifically-led zoo, we were able to actively contribute to an important study on aging processes thanks to the data collected on our turtles. The database that is now available offers valuable support for researchers, enabling them to access information quickly and in a targeted manner, to cross-reference and to contribute to further findings. Modern zoological organisations play an important role in conservation, education and research and benefit greatly from shared databases." Baban also serves as chairman of the board of Species360 since being appointed in 2022.
The EAZA research database can certainly also support Species360 with the freely accessible articles. Species360 is an international non-profit organisation that promotes global collaboration among its 240 research partners in collecting, sharing and analysing information about wildlife and conservation. Researchers are able to access its Zoological Information Management System (ZIMS), which is used by over 1,200 zoos, aquariums, universities and government officials in 102 countries around the world.
Since its launch in 2013, World Wildlife Day has been raising awareness of the dramatic extinction of species, which is mainly fuelled by habitat destruction, overexploitation, poaching and climate change. The Zoo Science Library will open virtually on Friday, 3 March 2023 at www.zoosciencelibrary.org.