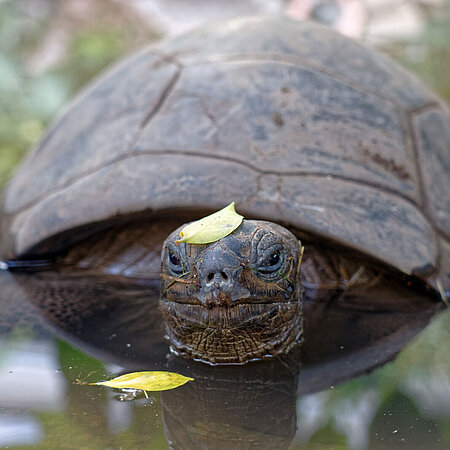 Hellabrunn Zoo - Endowment Fund
The Hellabrunn Zoo Endowment Fund has been set up in cooperation with the Stadtsparkasse Munich bank for the specific purpose of providing a steady income to support the maintenance and modernisation of facilities at the zoo and the implementation of a biodiversity educational programme in its role as a geozoo.
By making a donation to the Hellabrunn Zoo Endowment Fund, your gift of money will make a permanent contribution to the foundation's assets, which is managed by the foundation's management. This ensures the principal amount of your donation remains invested. The annual investment income realised will be used exclusively for the zoo. Your contribution to the endowment fund will provide ongoing support for the welfare of the animals, the construction of new facilities and wildlife conservation work at Hellabrunn Zoo.
The Hellabrunn Zoo Endowment Fund is managed by DS Deutsche Stiftungsagentur GmbH (German foundation agency) on behalf of the Stadtsparkasse Munich bank and is bundled together with other foundation funds under the bank's "Together Doing Good" initiative. Donations to the Hellabrunn Zoo Endowment Fund are appreciated and start from € 1,000 or higher. Please support us by transferring your donation to the following account:
Account no.: 571000
Sort code: 701 500 00
Bank: Stadtsparkasse München
Reference: Hellabrunn Zoo Endowment Fund