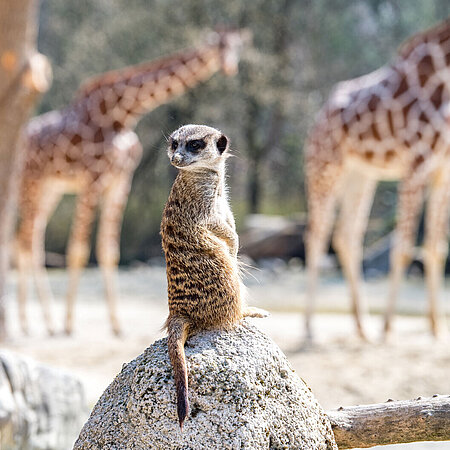 Adopt an Animal
With more than 500 species from every continent, Hellabrunn Zoo is one of the most species-rich zoos in Europe. You can choose to adopt an animal from a wide variety of species. Or simply ask to adopt your favorite animal!
Animal adoption packs are available for individuals, families or companies and start from as low as € 99. Becoming an animal sponsor is a great way to support us. Your sponsorship helps the zoo and the animal residents as follows.
Tell a friend
Active animal sponsors who recommend adopting an animal at Hellabrunn Zoo to their friends will receive two complimentary tickets to the zoo for each new animal adoption pack valued between € 99 - € 499 booked as a result of the recommendation. For recommendations that result in a sponsorship of € 500 or higher, four complimentary tickets will be offered as a reward.