The new Hellabrunn Zoo calendar is here!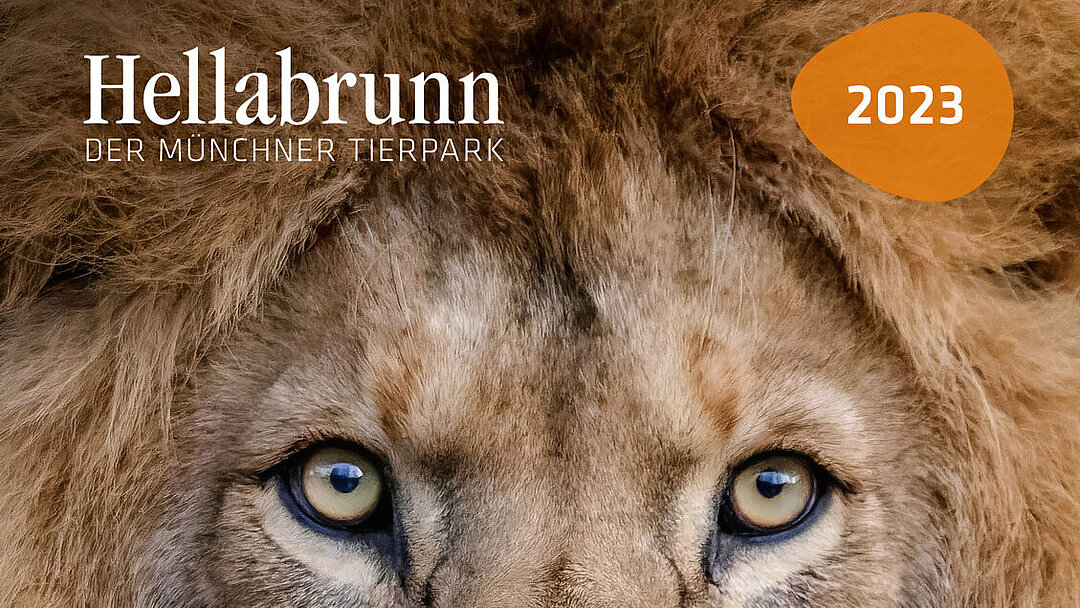 The Hellabrunn Zoo 2023 calendar offers a selection of beautiful colour images of mammals, birds and marine species photographed in different seasons in the various geo-zones (continents) at the zoo. Each month of the calendar features a gorgeous picture accompanied by an exciting fact about the species portrayed. Each page is also marked with one the following biodiversity symbols: Diversity, Basis of Life or Fascinating Fact.
The cover star for our 2023 calendar is the majestic lion Max. In May 2022, he moved into the new lion enclosure with his brother Benny, both of whom have since become firm favourites with our visitors. In addition to the lion, animal lovers can also enjoy unique portraits of clownfish, cotton-top tamarins, our two-toed sloth mum and her pup and a panther chameleon - to name just a few of the months.
The calendar has also space for notes and personal appointments. In addition to animal portraits, you will find information about our geozoo, how you can support us and how you can find out more about biodiversity when visiting Hellabrunn.
The A3 calendar costs €10 and is now available exclusively at the zoo gift shops and ticket offices. The Hellabrunn Zoo 2023 calendar makes a wonderful Christmas gift.
Opening times in autumn and winter:
Until 29 October 2022, 9 am - 6 pm daily
From 30 October 2022, 9 am - 5 pm daily