Hellabrunn Zoo supports Hour of the Winter Birds project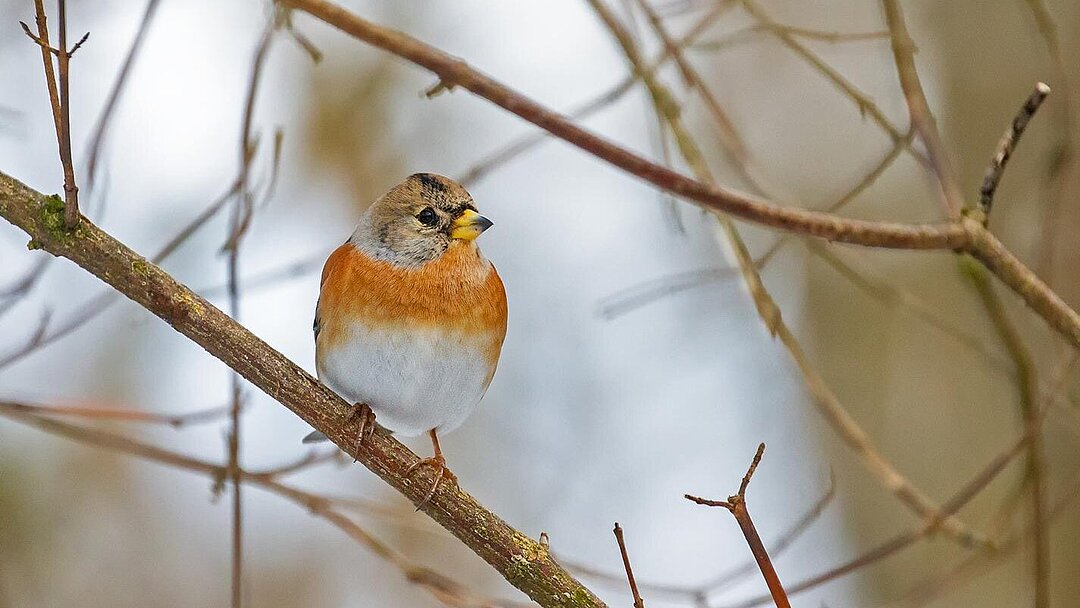 From 6 to 8 January, Germany's largest "get involved" conservation campaign takes place for the thirteenth year. The Hour of the Winter Birds is an annual event organised by the Nature And Biodiversity Conservation Union (NABU) and its regional partner, the Bavarian Society for the Protection of Birds and Nature (LBV), that calls on nature lovers big and small to dedicate an hour to counting birds at a location of their choice. Whether it's at the bird feeder, in the garden, on the balcony or in the park - every observation reported counts.
The conservation campaign focuses on the most common and widespread bird species such as sparrows, finches, tits and robins. Birdwatchers who tend to identify birds by their call are likely to wait in vain for birds to sing in winter, so it is very important to be familiar with the external characteristics of native species to ensure correct identification. These include size, shape and the colouring of the plumage. NABU and LBV have compiled a bird identifier guide that enables Hour of the Winter Birds participants to distinguish 35 typical species. In addition to particularly common winter birds such as the blackbird and the robin, there are also invasive birds. These species, which include brambling, siskin and waxwing, often migrate in large numbers from northern Europe to more southern areas in winter.
Everyone can participate in the research project
No scientific knowledge is required to take part in this voluntary research project. The more people that get involved, the more insightful the data gathered by the birdwatchers. This valuable data is then be evaluated by the experts. Mass participation gives ornithologists a better picture of any gradual changes within the bird world. For more information on how to join the NABU project and what winter birds you can discover in your area visit the LBV website at: www.lbv.de/mitmachen/stunde-der-wintervoegel/
Together for nature – supported by Hellabrunn Zoo
Naturschutz AG is an in-house conservation team that was established to preserve the diversity of local fauna and flora in the zoological gardens. The team consists of dedicated employees from all departments: animal care, gardening, zoology, environmental education, workshop and the Zoo School. Its responsibilities include determining which naturally-occurring native animals and plants at Hellabrunn are worthy of protection. Other duties include counting birds, cleaning nesting boxes, building new insect nesting aids and maintaining the bumblebee hotels.
Zoo director Rasem Baban says participating in the Hour of the Winter Birds will make an important contribution: "Here at the zoo, we believe that everyone can play a part in environmental conservation. This public campaign is a wonderful opportunity for all bird and nature enthusiasts to actively engage in conservation efforts on their own doorstep. The information and interactive visuals aids provided by the NABU and LBV make it very easy for anyone interested to participate and make an important contribution. I urge everyone to dedicate an hour of their time between 6 and 8 January to counting winter birds."
Since the Hour of the Winter Birds always takes place on a weekend, schoolchildren will be given an opportunity to get to know and count local winter birds during an exciting hands-on "winter bird lesson" between 9 and 13 January 2023. NABU has compiled all the information for this at: www.nabu.de/wir-ueber-uns/organisation