Bill-clattering newcomers: Hellabrunn Zoo welcomes three white storks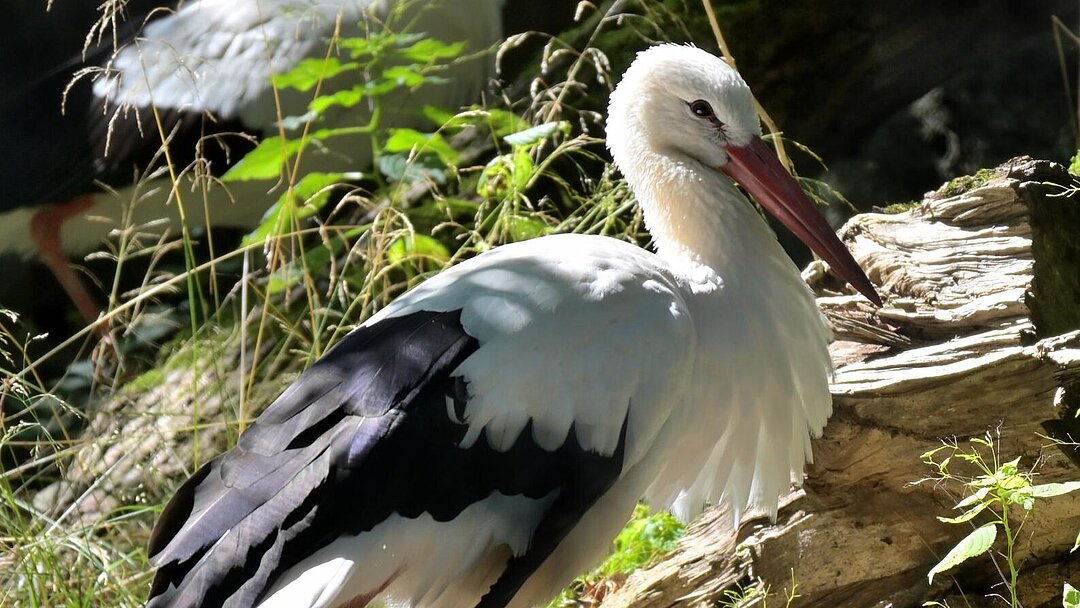 Humans and storks have always had a close relationship, with the birds often benefiting from nesting in proximity to human settlements. It is not for nothing that expressions such as "somebody roast me a stork!" or the popular myth that babies are delivered by a white stork have found their way into everyday language. In Germanic mythology, the stork is considered a messenger of good luck and a symbol of fertility. If a breeding pair nests on a roof, it is said to bring good luck to the residents. This is another reason why people in Germany are trying to protect this graceful bird.
Carsten Zehrer, curator and head of zoology at Hellabrunn Zoo, acknowledges these efforts: "The conservation of storks in Germany is a real success story. In 1988, storks were a rarity in Bavaria, with only 58 breeding pairs in the region. Today, there are now more than a thousand pairs. The storks represent the success of conservation and environmental protection measures, and we are delighted to introduce these animals to our visitors."
Rasem Baban, zoological director of Hellabrunn Zoo, is equally pleased with this development as well as the arrival of the new, feathered residents: "Working together with the Bavarian Society for the Protection of Birds (LBV) is essential for the zoo. The record number of breeding pairs in Bavaria shows how important it is to preserve biological diversity. It is all the more gratifying for us to welcome our storks in a year in which more than 1,000 breeding pairs were recorded for the first time in over 120 years".
The storks at Hellabrunn - what awaits visitors
The revamped enclosure is designed to replicate the storks' natural habitat and features different levels. It also has two man-made connected ponds with a water depth of 30 to 50 cm, which are inspired by the wet meadow areas where storks forage for their food. Original elements such as the dry stone wall and rock pile provide welcome shelter for lizards and grass snakes. During the excavation work, great emphasis was placed on protecting the soil and roots of the surrounding trees. The extracted soil was used for creating features in the habitat.
Zoo guests can now meet the three recently arrived white storks in their new home opposite the raccoon enclosure and next to the wolverines. They can also discover more fascinating facts about the trio at Hellabrunn by tuning in to the next podcast episode of Mia San Tier (episode no. 68) on Friday, 16 September. The podcast will subsequently be available for download on the zoo website as well as on Spotify, Deezer and Apple Podcast.
Opening times in autumn and winter:
Until 29 October 2022, 9 am - 6 pm daily
From 30 October 2022, 9 am - 5 pm daily