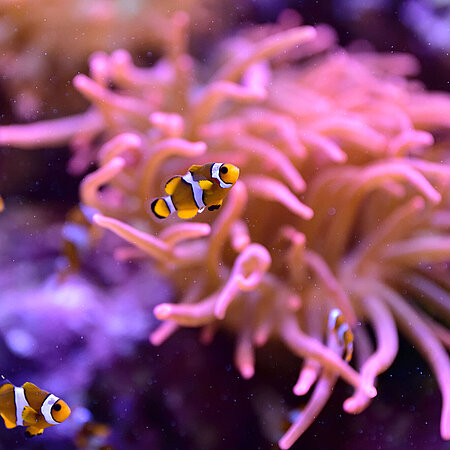 Privacy forms
Date privacy notice for the forms we use:
In order to process the form you have filled out, we need to collect and store some personal data. In this privacy notice, we inform you about how we handle your data at Tierpark Hellabrunn AG.
Data controller
The data controller responsible for the processing of personal data according to Article 4 (7) GDPR is
Münchener Tierpark Hellabrunn AG
Tierparkstr. 30
DE - 81543 München
Represented by Rasem Baban (CEO)

For more information please see our imprint.
Purpose of data collection
We collect and store your data in order to process your request and the information received from you, as specified in the table below, or to assign it accordingly.
Legal basis for data processing
The legal basis for this data processing is Article 6 (1)(1)(b) GDPR (implementation of pre-contractual measures to prepare an offer) or Article 6 (1)(f) GDPR – your interest and communication with you.
We only use the data collected to process your request. The data will not be processed outside the EU.
Your rights as a data subject
You have the right of access to information about the data collected about your person. You can contact our data protection officer for information at any time. Furthermore, you have a right to object to the processing to the extent permitted by law. The same applies to a right to data portability.
We assure you that we are committed to handling your data with the utmost care in accordance with the latest technology available and data protection requirements, in particular the European General Data Protection Regulation, and that we have taken organisational and technical measures (e.g. encryption of particularly sensitive data) to prevent data theft and unauthorised use of your personal data.
Right to lodge a complaint with a supervisory authority
You have the right to complain to a supervisory authority about our processing of personal data.
Data Protection Officer
Our data protection officer is:
Marcus Colucci
Münchener Tierpark Hellabrunn AG
Tierparkstr. 30
DE - 81543 München
Email: datenschutz@hellabrunn.de
Changes to this privacy notice
We revise this Privacy Notice for Forms as necessary to reflect changes. You can always find the current version at: https://www.hellabrunn.de/DS_Formulare
Published: 24.06.2022