Hellabrunn Zoo expands ticket service with muenchen app partnership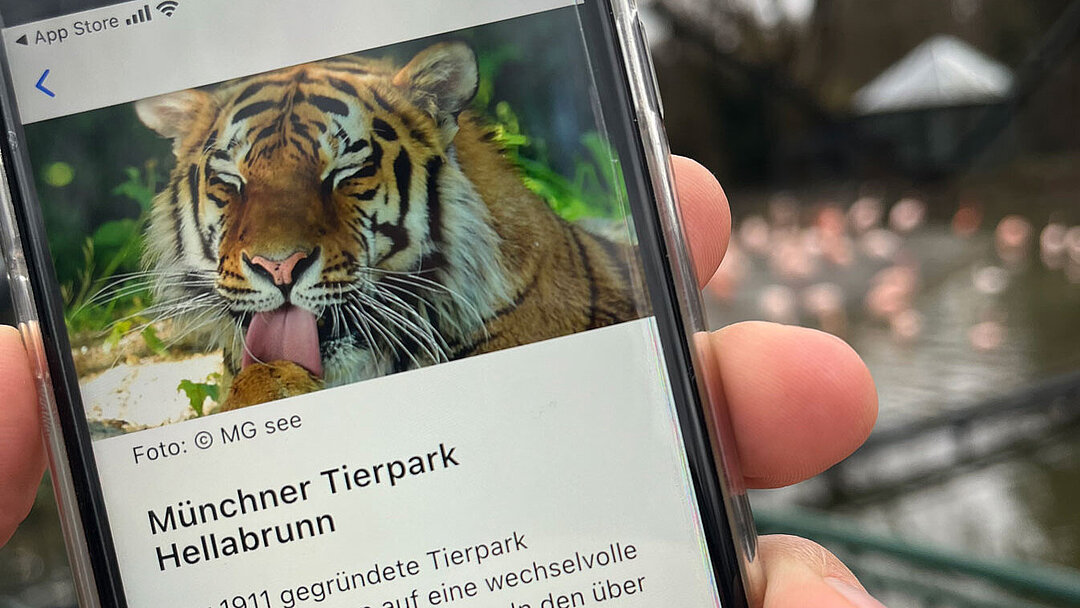 The muenchen app is a product of SWM (Munich's municipal utilities company) in cooperation with München Ticket and muenchen.de, and was commissioned by the City of Munich. It is designed to make buying tickets easier than ever before and to reduce waiting times for local leisure, cultural and sports facilities such as museums, theatres, swimming pools and the zoo.
Our everyday life is becoming increasingly digitalised and Hellabrunn Zoo is keeping pace with the digital evolution. The zoo has partnered with the new muenchen app in order to offer its visitors a faster and more efficient option for purchasing day tickets. The new app is expected to increase advance ticket sales, which in turn will help ensure a smooth flow of guests through the admission gates, especially during busy periods such as weekends and public holidays.
Visitor-oriented digitisation
Zoo director, Rasem Baban, is pleased about the digital collaboration of the participating organisers in Munich: "We are pleased to have long-standing partners like the City of Munich, Stadtwerke München and München Ticket at our side for this pioneering digital project and to be part of a city service that makes it easier for our visitors to enter the zoo. This cooperation makes it possible and we intend to process our visitors even faster at the entrances with the advance booking service."
Dennis Späth, head of communications at Hellabrunn Zoo, also believes the app will help make the zoo's business processes and educational offerings more visitor-friendly: "We have already successfully integrated digital, interactive elements in the educational displays of our animal facilities in recent years. The new website now offers all the information about visiting Hellabrunn, its animal residents and the zoo's numerous species conservation activities in a format that has been optimised for mobile devices and offers better accessibility. We are advancing the digital development of the zoo by making Hellabrunn an official partner on the muenchen app and winning our guests not only at the zoo gates, but also when they are planning a visit."
Using digital services to fulfil educational mission of a modern zoo
Digital services complement the animal experiences and encounters visitors enjoy at the zoo by offering them an opportunity to find out more about the animals, their habitats and species conservation. Hellabrunn Zoo therefore plans to upgrade the digital content it provides for the individual species as well as to improve accessibility for the animal signs. An example of this can be found in the recently opened lion and wolf enclosures, where information about the species and their natural habitat is already available via a QR code. Hellabrunn's digital educational offering also includes the zoo podcast Mia San Tier, which has been published for over three years, with almost 80 episodes available. Another planned improvement is a virtual zoo map that will in future make it easier for visitors to find their way around Hellabrunn's 40-hectare grounds via an optional GPS tracking function, thus enabling each guest to display their actual location in the zoo on their smartphone.
The muenchen app is available in the app stores for operating systems such as iOS and Android. Users are required to register by setting up an M-Login account (Stadtwerke München) in order to book tickets. There are plans to add guest access in the near future. Payments can be made via Visa or MasterCard, but payment options will also be expanded on the site. For more information visit: https://muenchen-app.swm.de/en/home.html.